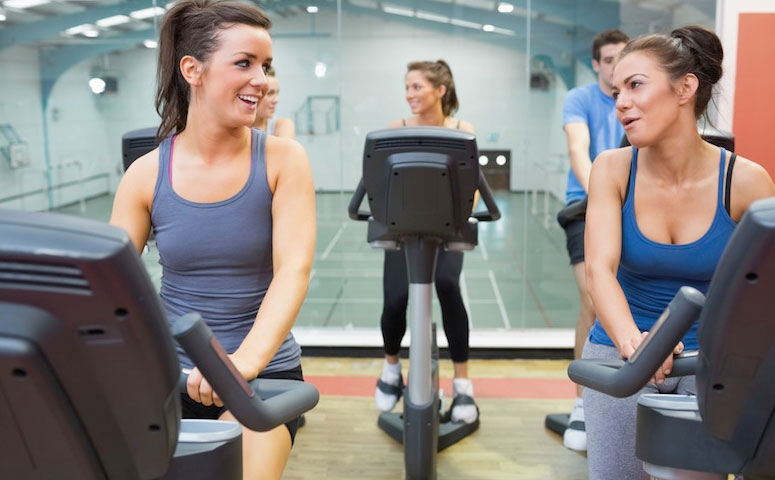 Indoor cycling is one of the better workouts to help you lose weight, tone your body and generally get yourself in shape. It is a workout and boy is it a good one. You can burn anywhere from 600-900 calories in a class and ask anyone and they will tell you that it is a pretty exciting way to get fit.
If you are a woman and you are looking at getting some new shoes for your Spin class, then you need to take a look at the recommend options I have listed below.
I have taken the time to highlight the must-have ones, as well as other vital information that I think is important to know. I know it can be very confusing trying to find that ideal option and with so many brands available, it can be extremely confusing trying to find the right one. Hopefully the little guide makes everything easier.
Top 5 Recommend for Women
Can My Gym Shoes Work?
If you are new to spinning, you are probably wondering if those cute Nike Cross trainers that you wear to the gym would be good shoes to workout in.
Well to answer the question, it can be yes and no.  If you are just starting out, then you will have no problems wearing any old athletic shoe to your indoor cycling class. Most of the bikes in these classes come equipped with pedal cages and you can push your foot in, with whatever shoe you are wearing. All you have to do is make your adjustments to the cage so that you have a secure fit and you are good to go. Those who opt to get shoes designed for spinning do so cause they want better performance. Trust Me on This, you are going to notice a BIG difference compared to regular shoes.
If you have become adjusted to riding in your regular athletic sneakers, then you can try and do an upgrade. When you wear cycling shoes, you are going to see and feel a big difference. Your muscles, especially your quads and hamstrings are going to be worked out in different ways. New muscle groups will also be activated and it will be easier to pull off other aspects of the workouts.
If you are interested in spin shoes, then check out my guide.
Are There Stylish Options Available?
I know when you are working out, some of you want to look good doing it. If you take a look at the countless cross trainers and gym footwear out there, there are tons of eye-catching and stylish options available. Unfortunately, all those who've been crazy colors and design styles are generally not available when it comes to spinning shoes. This doesn't mean that you're going through walking around with hideous monstrosities on your feet. Many of the top indoor cycling shoe brands have some very funky and nice designs to them.
The main thing you need to remember is that these shoes are designed specifically for performance and not for style. You will wear them for your class and after that, you will have no use for them. You will not be able to wear them to the gym, to run in our anything else other than cycling. The focus should be getting something that fits perfectly with your feet, as well as being one that performs exceptionally well.
There is a Difference with Men's and Women's Indoor Spin Shoes
As weird as it sounds, men's Indoor cycling shoes are totally different from those for women. There are subtle differences between men and women's feet. Generally, you will find that shoes for guys will have a wider width and the heel box and toe box will be much larger. The vamp for men will also be shaped totally different from that of a female.
Women's shoes will be narrower and that much smaller. The differences are subtle, but none the less, they are there. This is why it is important to remember when shopping for your shoes, as with some athletic shoe options, there are no unisex options available.