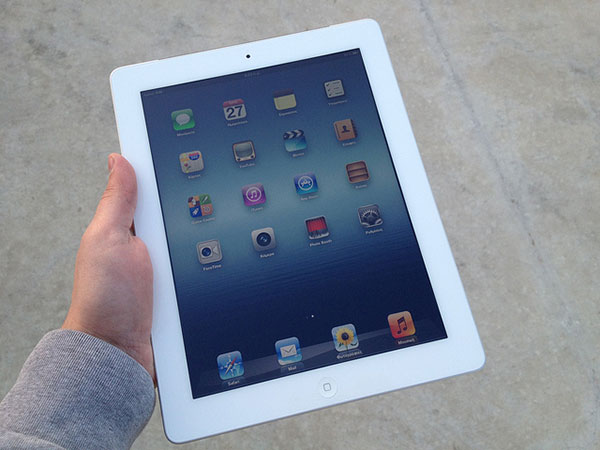 There is nothing more annoying than seeing a dirty iPad. Dirt, grime and fingerprints all over, especially on the screen, just takes away from the devices beautiful look. Apple being the great company that they are has designed a device that is easy to clean. It should not be very difficult to get your device back in tip top shape.
On the Apple website you can take a look on their iPad user guide to see the exact process that they recommend when it comes to cleaning this device. For those of you who were too lazy to click, I will just list out the cleaning guide below.
The Best Way to Clean the iPad Screen
Disconnect your iPad from any cables or docks that is connected to.
Turn off your iPad.
Get some water and damp lint free scratch resistant cloth, like microfiber.
It is very important to know that you SHOULD NOT USE rubbing alcohol or other cleaning fluids on your iPad screen. The screen is made with an Oleophobic coating. The coatings purpose is to reduce dirt and fingerprints on the screen. If you use harsh or abrasive chemicals, then you are going to remove this coating and you are not going to want that. So if you cherish your iPad,  ALWAYS USE WATER when cleaning.
With the damp cloth, you should wipe the iPad and clean off whatever dirt or grime you see on the screen.
Turn back on iPad and your back in business.
It's a good idea to keep your iPad as clean as possible. It will not only look good, but it will also help to keep the value up, especially if you are looking to sell it in the future.